About Roma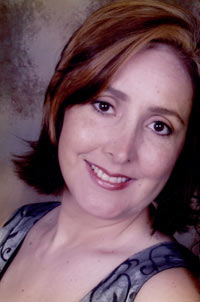 Novelist and songwriter Roma Calatayud-Stocks holds bachelor's and master's degrees from the University of Minnesota. After additional studies at MacPhail Center for Music and the University of St. Thomas, and in line with her life passion of honoring world cultures through history, music, and the arts, she started a professional career in music composition and historical fiction writing.

Roma's debut album, Carnival of Life, was released in 1998. In 2002 she created Latin Renaissance, a celebration of Latin cultures sponsored by the Minnesota Orchestra Volunteer Association at Orchestra Hall in Minneapolis. Roma served as Artistic Director and Producer of this concert, showcasing the work of Latin composers from the 19th Century to the present including the world premiere of her waltz "Vals Del Sol".
Calatayud-Stocks debut historical novel, A Song in My Heart, was published in 2011 (Hardcover and CD and e-book in 2012). This award-winning book includes a CD with Roma's original compositions to complement the narrative. This work is the literary and musical realization of years of study, research, composition, and artistry.
Soundtrack - Calatayud-Stocks incorporated classical, jazz, and Latin musical influences as she composed A Song in My Heart's fourteen vocal and instrumental compositions. To produce the album, she enlisted the talent of recording artist Chan Poling as arranger and performer, as well as that of other musicians of note including Estaire Godinez, Molly Shields, Dean Magraw, Jim Price, Gordy Johnson, Russ Peterson, and more.
The second book in the trilogy, A Symphony of Rivals coming in 2016.
Roma is a board member of Vocal Essence and MacPhail Center for Music. She serves as a trained volunteer Docent at the Minneapolis Institute of Arts and at the Walker Art Center.
Contact: Palladian Music Inc. Email: PalladianMusic@mchsi.com